Q: How did you take the news of the pandemic?
A: I think I took it the way most people did. Initially, there was hope that it could be controlled, localized. But things took a very different turn and the epidemic spread far and wide. Unprecedented measures and decisions became necessary. Leaders, citizens and international organizations found themselves in an extremely difficult situation. All of this will have to be thoroughly analyzed, but the priority now is to take things in hand and defeat this new, vicious enemy.
Q: How do you assess the measures now being taken?
A: The main concern must be people's security and saving people's lives. I assume that the steps now being taken are based on science and the advice of the most competent experts. Right now they are practically unanimous that lockdown is necessary. This is something both the authorities and the people must accept. A lot depends on people's behavior. Utmost responsibility and discipline is of the essence. Then we may hope that the worst could be avoided.
Q: Is it time yet for lessons learned? Do you agree that the world will never be the same?
A: That depends precisely on what lessons will be learned. I recall recent history of how we addressed the nuclear threat. We understood that it is our common enemy, a threat to all of us, and the leaders of two nations, the Soviet Union and the United States declared that a nuclear war cannot be won and must never be fought. Then came Reykjavik and the first treaties eliminating nuclear weapons. By now, 85% of those arsenals have been eliminated. We must continue along this path but we now see new challenges. Together with my friends in the Forum of Nobel Peace Laureates we have for years been calling for a radical rethinking of international politics. Let me quote from out appeal adopted back in 2005:
"Focusing on meeting human needs and having a reverence for life are the foundation of human security. Excessive military expenditures actually breeds insecurity. Two areas where funds need to be channeled by the international community are education and health, particularly regarding the scourges of AIDS, malaria and tuberculosis through both protection and prevention." What could one add to this? Just the name of the new dreadful disease.
MORE: https://www.pressenza.com/2020/04/gorbachev-time-to-revise-the-entire-global-agenda/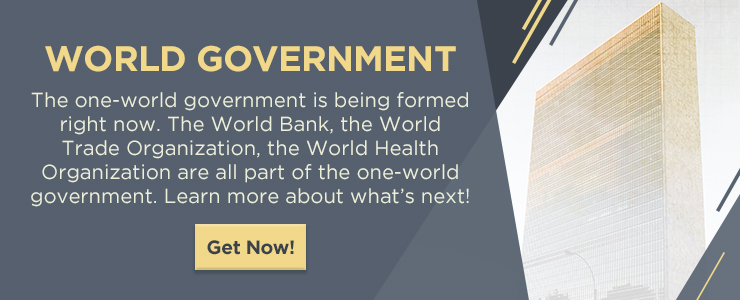 https://endtime.com/wp-content/uploads/2020/06/endtime-logo.png
0
0
Brenae Hord
https://endtime.com/wp-content/uploads/2020/06/endtime-logo.png
Brenae Hord
2020-04-08 14:00:36
2020-12-11 11:16:53
Gorbachev: Time to Revise the Entire Global Agenda